"ICE" EXHIBITION SYDNEY 2018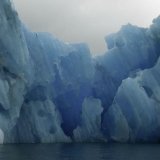 ' ICE ' IMAGES - READY TO HANG, LIMITED EDITIONS.
UNIQUE CHRISTMAS AND/OR WEDDING PRESENTS.
.



2019 Awarded Honarary Life Membership from The Auckland Photographic Society

WINNER OF THE UN-PUBLISHED category in the TRAVCOM AWARDS 2017 for my limited edition image Jokusarlon Lagoon. P.O.A

Image published in the NZ Herald

Destinations Travel article published May 2017 on Greenland & Iceland. Link text here...

Check out f11 free online magazine article in Issue 64 about my life's photographic journey.
www.f11magazine.com

At the Photographic Society of New Zealand annual Awards Banquet held in Queenstown in 2016
I was awarded the Honorary Life Membership... Hon.PSNZ a total surprise and proud moment.


Check out my BLOG - KiIWIGRAN . Click on Follow Me to get updates. 260 others have :)
NOTE MY NEW EMAIL : lynnmc46@gmail.com

Check out my latest adventure to Iceland & Greenland - see links page for the book, Blog page for the stories and new pages of photos -
I have also completed a small book on the boat houses aroundLake Burton in Georgia. A perfect Christmas gift.
Plus a 214 page private book on Oakridge Apartments in Auckland. This project took me almost 12 months to complete and show cases the art and interiors of this prestigious apartment complex.

In 2014 I had my work "Rajasthani Woman" exhibited in Italy representing Women in Photography. I was the only New Zealander whose work was selected.

Welcome to my website where you will find my favorite and very unique photos including portraiture
and fine art.
I am invited to judge throughout New Zealand regularly, a particularly challenging and satisfying aspect of photography.
I have fine art prints available for birthday, corporate and or wedding presents.
I am passionate about my professional photography and the use of natural light.
Genres include:
Travel photography
Portraiture
Fine Art
Corporate assignments
Corporate CV's
With a library of several thousand images I enjoy exhibiting.
I have judged three International Photography Salons -this is challenging and inspiring and I consider it a great honour.
Additionally I shoot flowers regularly and make Blurb Books and Greeting Cards. I mentor and teach basics photography to groups and individuals.
In past years I have been accredited to photograph at APEC & CHOGM.
I am proud to have been the President of The Photographic Society of New Zealand and remain an active member. I am an 'approved' photographic judge.
I belong to The Photographic Society of New Zealand , The Auckland Photographic Society Inc. & FIAP
"TIBET in the Eyes of 100 Photographers"
I have been a guest of The Chinese Photographic Assoc. several times including the amazing journey "TIBET in the Eyes of 100 Photographers" - this had photographers from about 30 countries participating.
In 2016 my Exhibition 'AUCKLAND sold 10 works at Exhibitions Gallery in Newmarket
www.exhibitionsgallery.co.nz..
In June 2017 I open my Exhibition ICE at this same gallery as part of the Auckland Festival of Photography.
WATER REVEALED Exhibition at the HOUSE OF WAIWERA in Parnell was also a success selling six works.
2017 I did a limited edition of 25 signed books called ICE, almost half sold so far - available exclusively from Exhibitions Gallery
Link text here...
I am an Associate of the New Zealand Photographic Society (APSNZ) and I have my Excellence in the Federation of International Art Photographique (EFIAP) and recently was awarded my ESFIAP for Service.
Lynn Clayton APSNZ EFIAP ESFIAP The later award was for services Internationally and within NZ to photography.
www.lynnclaytonphotography.com
'There's a sunrise and a sunset every single day, and they're absolutely free.
Don't miss so many of them'